Confirmed keynote speakers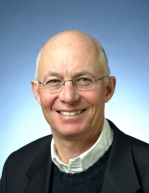 "Advanced measurement data interpretation for sustainable asset management"
Professor Ian F.C. Smith
Swiss Federal Institute of Technology EPFL
Ian F.C. Smith is a Professor of Structural Engineering at the Swiss Federal Institute of Technology (EPFL) in Lausanne, Switzerland. He received his PhD from Cambridge University, UK in 1982. His research interests are on intersections of computer science with structures and urban systems. Applications include advanced cyber-physical systems such as biomimetic structures and sensed civil infrastructure.
In 2003, he co-authored the text book Fundamentals of Computer-Aided Engineering (Wiley) and the 2nd Edition, Engineering Informatics: Fundamentals of Computer-Aided Engineering appeared in June 2013. In 2004, he was elected to the Swiss Academy of Engineering Sciences and in 2005, he received the Computing in Civil Engineering Award from the ASCE. Over fifteen years, he was Co-Editor-in-Chief of the Elsevier journal "Advanced Engineering Informatics" and among several current editorial-board memberships, he is Specialty Editor of the ASCE journal "Computing in Civil Engineering". Other current appointments include Principal Investigator at the Singapore-ETH Future Cities Laboratory and Adjunct Professor at Carnegie Mellon University, USA.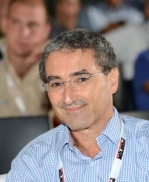 Professor Rafael Sacks
Technion - Israel Institute of Technology
Rafael Sacks is a Professor of Construction Engineering and Management at the Technion - Israel Institute of Technology. He is the Vice-Dean for Graduate Studies and Research in the Faculty of Civil and Environmental Engineering, and he was Head of Structural Engineering and Construction Management from 2012-2015.
Rafael's research focuses on the synergies of Building Information Modeling (BIM) and Lean Construction.
Recent work at the Seskin Virtual Construction Lab at the Technion, which he leads, has included development of BIM-enabled lean production control systems; semantic enrichment of BIM models using machine-learning and rule-processing, with application to BIM interoperability, model acquisition from point-cloud data, and code-compliance checking; BIM systems for earthquake search, rescue and recovery; and design for safety.
He is a co-author of the "BIM Handbook", currently in its 3rd edition, and the lead author of a new book on Lean and BIM implementation in construction, "Building Lean, Building BIM: Changing Construction the Tidhar Way". He has a rich record of journal publications and was awarded the ASCE Thomas Fitch Rowland Prize for research in construction management in 2016.
BIM Ambassador Leif Granholm
Trimble Inc
Leif has been involved with the development of BIM and GeoSpatial related software since 1979, when he joined Tekla as Programmer, then IT Manager, Sales Representative, Senior Consultant, Technology Director and Director for both Public Infra and Energy/Utilities Business Areas.
He has also worked as Managing Director for the Swedish Subsidiary and been responsible for Teklas construction industry business in the Nordic and the Baltic countries.
Currently Leif is Trimle's Best Practice Lead for partnerships with standards organizations and represents Trimble in buildingSMART, OGC, ISO, CEN and others. He's task is to promote and advocate application of open standards both within Trimble and in the general market and to participate in developing open standards.
LinkedIn: http://fi.linkedin.com/pub/leif-granholm/17/5b9/61a/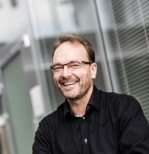 CEO Heikki Halttula
Viasys VDC Ltd.
Mr. Heikki Halttula (M.Sc.) has over 30 years experience in civil engineering projects, CAD & GIS software development projects, BIM software development projects, BIM implementation projects, lean implementation and lean consultancy projects. He is a partner, chairperson of the board, President and CEO of Software Development Company Viasys VDC Ltd. since 1999. Viasys VDC is today part of Topcon Position Group. He is an active member of RIL (Finnish Association of Civil Engineers) and acted as the chairperson of the RIL Data Modelling Committee for ten years and has been a member of Building Smart Finland Infra committee advisory group. The past few years he has been very active in Lean Construction Institute Finland community. He is also Ph.D. Student at the University of Oulu. His research is focusing on the simultaneous use of BIM and Lean in construction projects.